Main Conference Room
Our Martinborough conference venue is a large, light, modern room with both air conditioning and a log fire.
The large undercover porch is perfectly situated for the morning sun … what better spot to enjoy a coffee before your busy day starts.
With space for 25 delegates meeting style or up to 40 theatre style, it can accommodate the needs of most sized groups.
An attached large private BBQ area is the perfect space to enjoy a drink after your busy day or a team building self - cater BBQ meal.
Hire our main conference room and one of your delegates is welcome to stay FREE OF CHARGE in a bedroom adjoining the conference space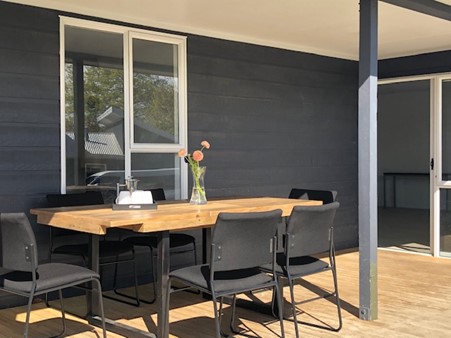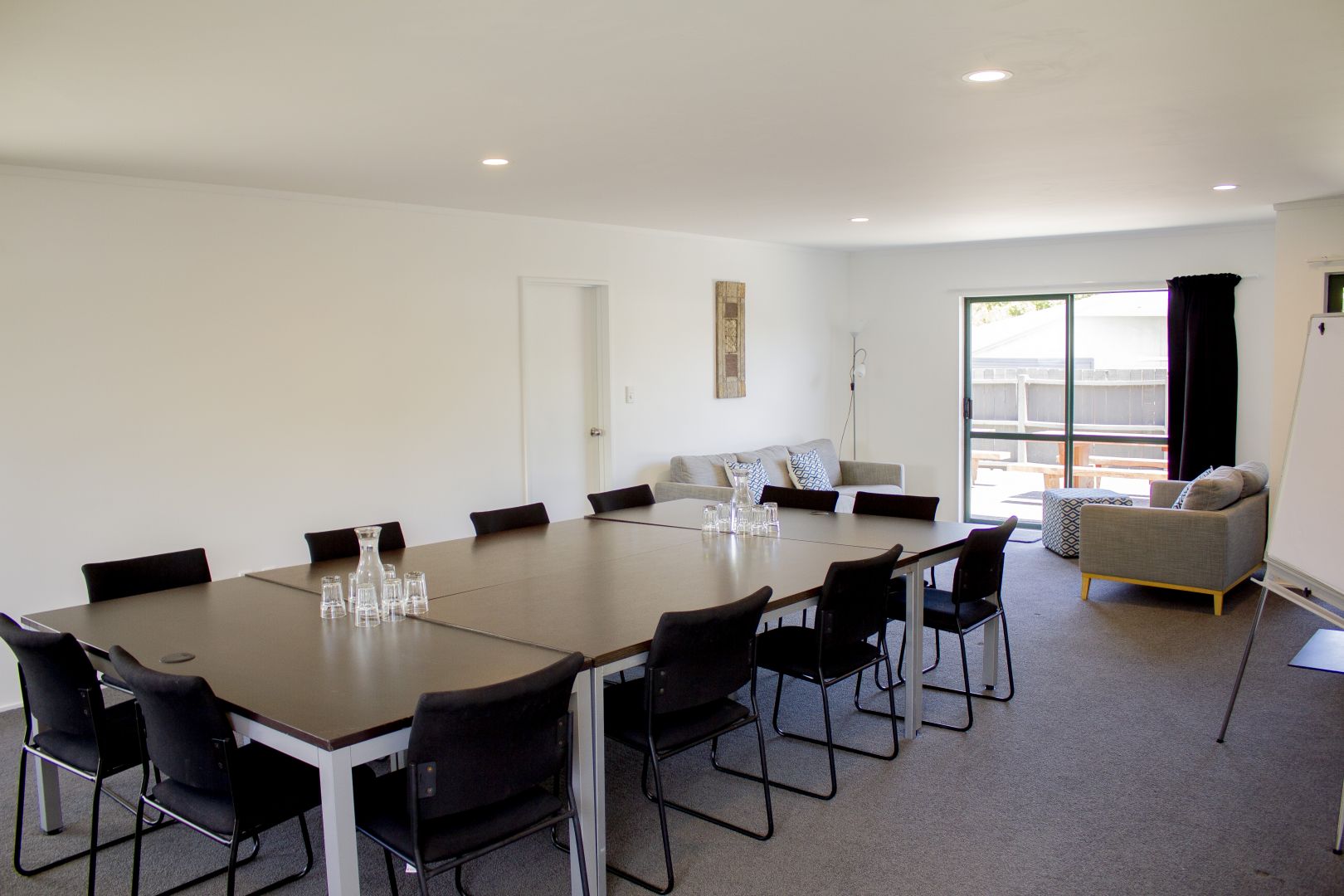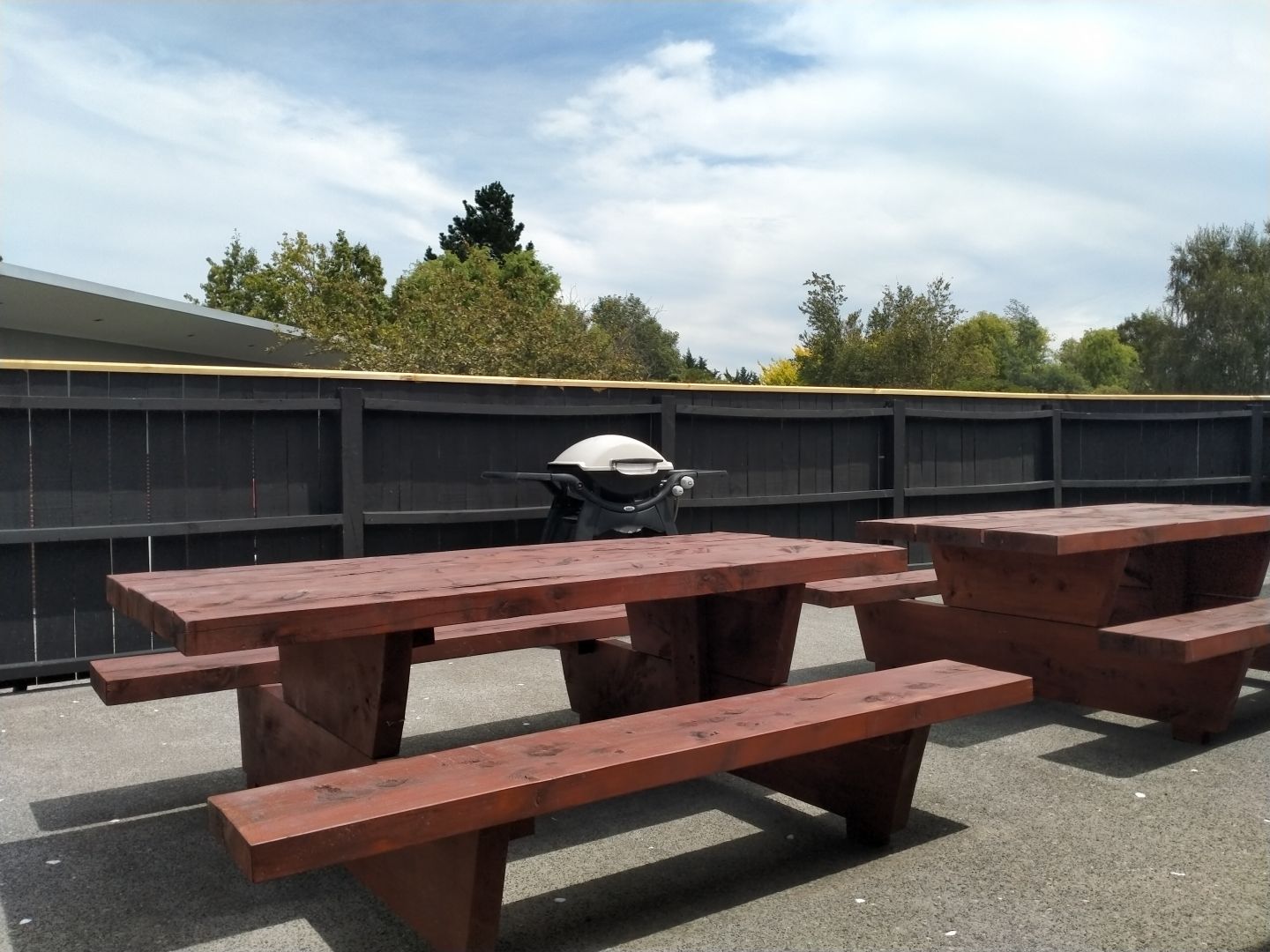 Two Bedroom Apartment Space
Our Apartments have air conditioning and gas fireplaces, full kitchens and large private decks. They make perfect meeting rooms for smaller corporate gatherings and retreats. We configure the large living spaces to the requirements of your group.